I'm at work this morning, awoken for a code 3 fall that, by the time I hit the bottom of the fire pole after being awakened by bright lights and loud noises, had been "downgraded" to a code 2 fall.
"It was always a code 2 fall" I mumbled to myself, "You just wanted to get it off your screen faster."
"What if it was your mom that fell, wouldn't you want us there quicker?" I could hear the call taker asking in the hypothetical version of me making an issue of dispatch errors.
Well, no, my mom would have walked the two miles to the ER on a broken leg just because she wouldn't want to wake "the boys."
Mom is just that way.
My mom is the dictionary definition of a giver.  While growing up she worked from home as a medical transcriptionist and was always around to help with homework, take us to the beach in the summer and ruin the occasional high school lunch date.  She types like the wind and would often call me into her room at the front of the house and ask me to listen to a word a Doctor had said into the data recorder at the hospital, clearly unaware that people had to listen to it later and type it up.
As I began to play soccer more and more, mom was always there for a ride to practice, encouragement and even sleeping on the couch.  I had a chance to try out for a state wide team and mom and I made the trip.  The hotel only had rooms with one bed and wanting me to be rested for the tryouts, she took the couch.  Thanks, mom.  I made that team.
Reminders to brush my teeth in my care packages from college, always a smile when I built some new contraption of lego, supportive no matter my cause.  That's mom.
A few years back mom and the Angry Captain moved up to a somewhat secluded neighborhood.  So much so that the 4-5 dozen houses had their own volunteer FD.  AC was of course all over it, but guess who else got some gear and got trained?  Yup, mom.  We have a photo of the three of us, each holding our helmets, and it sits on my bookshelf.
Mom is where I got my sense of humor, and from her mother my quest for bad jokes (another tale entirely).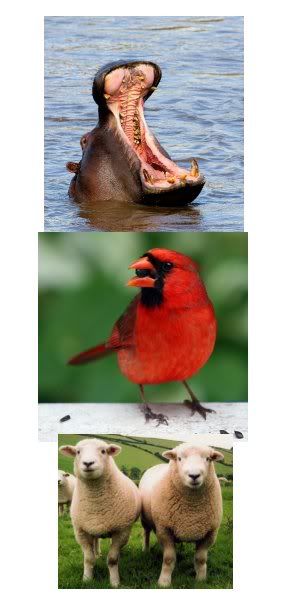 Today is mom's birthday, although she'll be the last to remind you of such.  Happy birthday mom, as per usual I neglected to buy a card as I am mildly retarded.  So instead I'll jump on my soapbox here and, since I know you are my first reader everyday, wish you a wonderful birthday and say thank you again for everything you've done for me.
Hippo, birdie two ewes Ma!